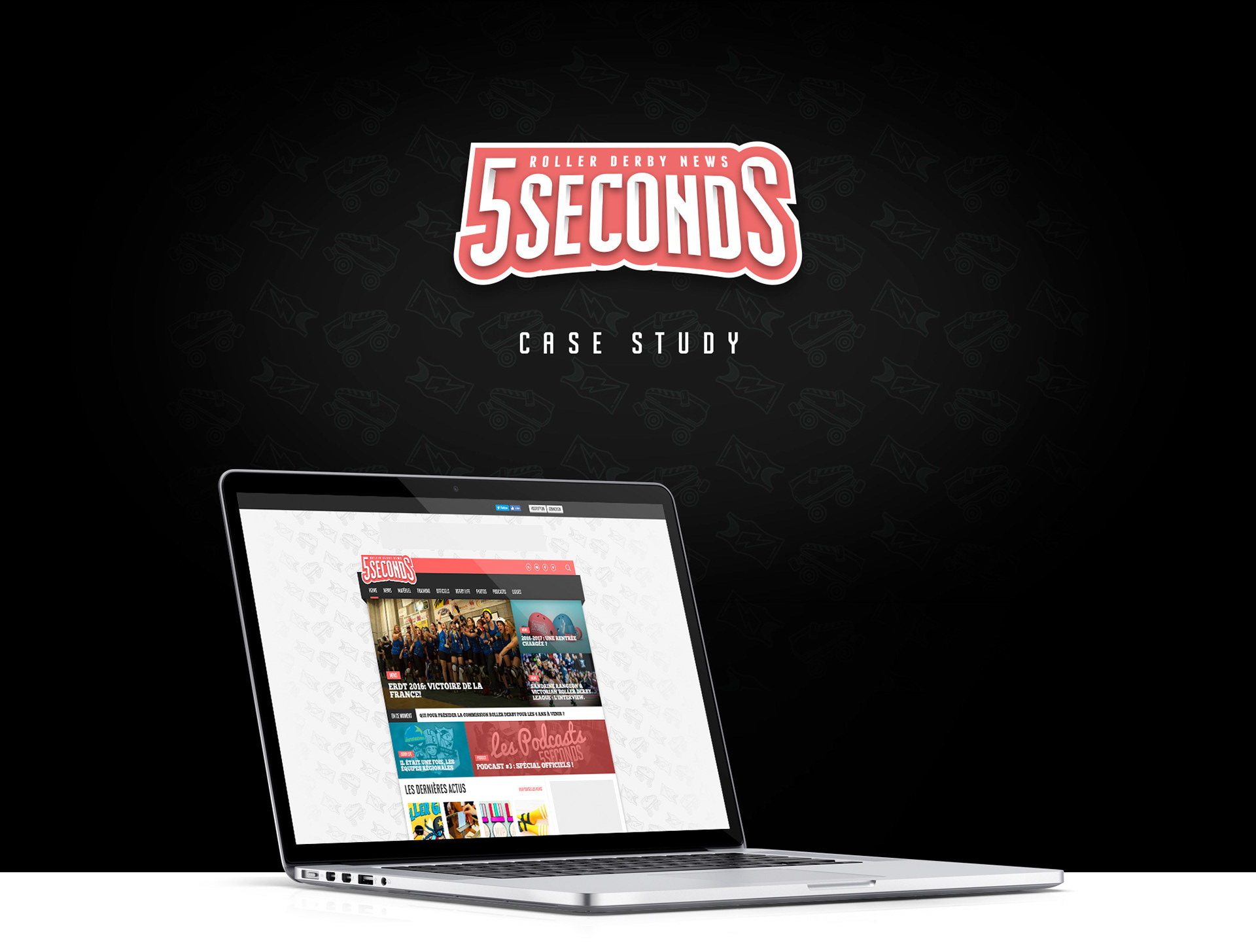 5seconds.fr is the first roller derby news website in France. It was born in late 2014 with a will to offer a clean and regularly updated media to the growing roller derby players and fans all over the country. We wanted to do something that represents as much as possible the spirit of the sport and its players. The design had to be edgy, catchy and colorful with a nice smooth navigation.
I was in charge of the branding which included the creation of the whole graphic identity: logo, colors, type, icons…

Inspired by some american teams logos it's dynamique and direct. Built with a Sans Serif type for an improved efficiency, I added some little graphic incidents to create a feeling of depth and volume.